JK4000 Multichannel Temperature Recorder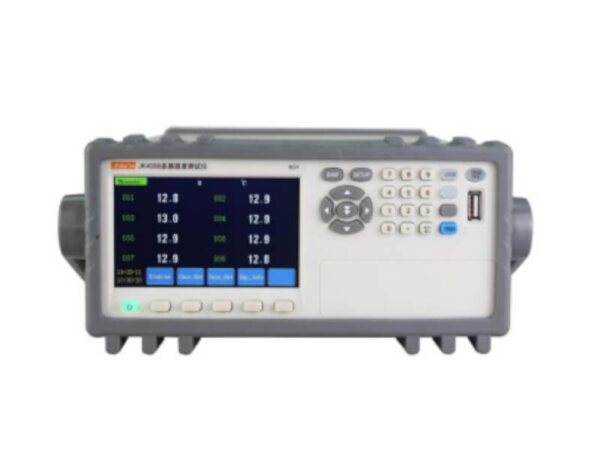 Product introduction
The newly upgraded JK4000 is a multi-channel temperature recorder controlled by an ARM microprocessor. It uses a 4.3-inch color display for multi-channel parallel testing. The multi-channel temperature recorder simultaneously collects, alarms, and communicates the multi-channel temperature. The JK4000 series adopts the most advanced testing principle to make the temperature test resolution to 0.1°C. It has a wide range of adaptability and supports K/N/E/J/T/R/S/B thermocouples. The test range is from -200°C to 1800°C.
The standard RS232 interface of the multi-channel temperature recorder can directly upload data to the PC. It also has a USB interface.
Haga clic para agregar este artículo al carrito.
Descripción